INTRODUCING...
FOR THOSE WHO HUSTLE THROUGH THE DAY,
AND DELIGHT IN THE LATE NIGHT.

The Midnight series is built for those who constantly raise the bar — from the job site to the late-night and everything in between. Fabricated by hand and robustly constructed from thick, 7-gauge smooth steel, the Midnight series features a futuristic and sophisticaled design that is form-fitted for a tailored look.

The Midnight series is designed for distinguised souls who hustle during the day and revel late through the night.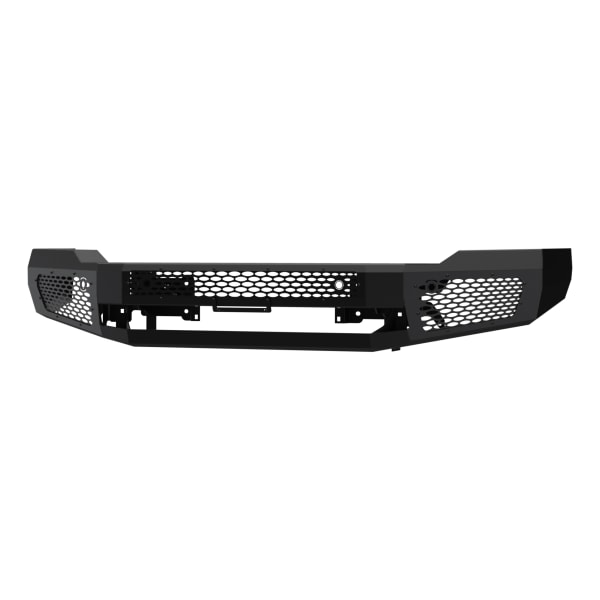 STANDALONE
FRONT BUMPER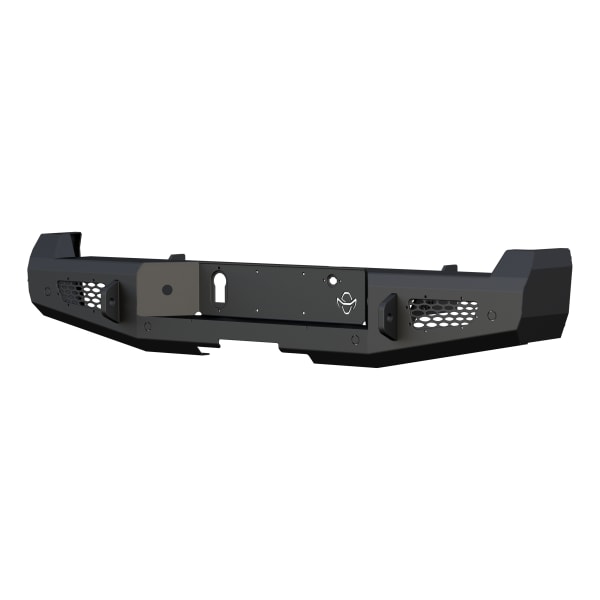 REAR
BUMPER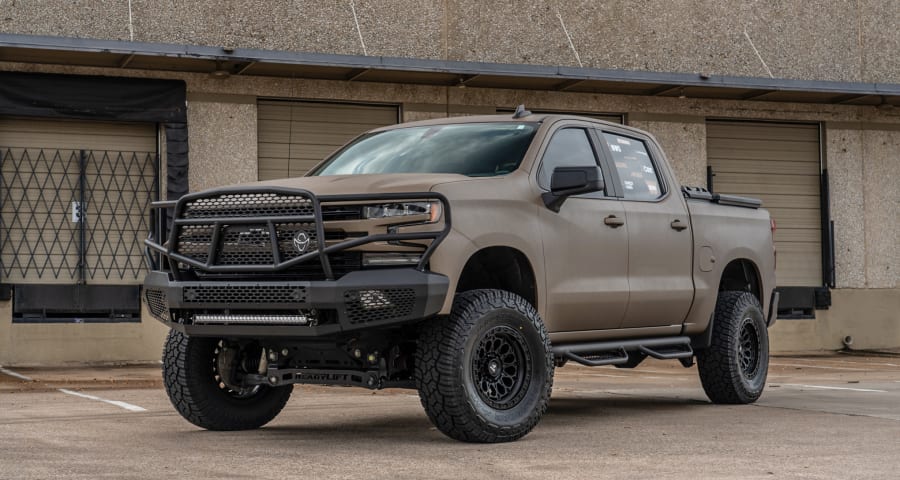 BUILT WITH PRIDE & MADE FOR THE JOBSITE,
THE LATE NITE & EVERYTHING IN BETWEEN.
SEE MIDNIGHT IN ACTION
Why is RANCH HAND better?
precision engineering,
hand-made craftsmanship,
& tough, domestically sourced steel
is what makes our bumpers the best around.
Our priority is that you, your family and your vehicle are protected from the unpredictable. Whether on the road or on the job site, we've built a reputation for making the toughest bumpers around that are meticulously engineered for durability. Ride confidently knowing that our steel bumpers are built to take a hit.
FIND THE RIGHT ACCESSORY FOR YOUR TRUCK
Select the Year, Make and Model of your vehicle below, and we will show you all of the Ranch Hand products available.
FAQs: Frequently asked questions
About Ranch Hand Front Bumpers
Why purchase a Ranch Hand front bumper?
Ranch Hand bumpers are built with purpose. They're made for heavy duty work and the ranching lifestyle. They'll keep your truck protected and safe, and prevent damage while looking good at the same time.
Where are Ranch Hand bumpers made?
Ranch Hand is from Shiner, Texas where we've been building our bumpers with pride since 1986. Our facilities house tried and true master fabricators who pride themselves on the quality of their work, and build bumpers that aim to outlast the truck itself.
Are Ranch Hand bumpers easily interchangeable?
Ranch Hand front bumpers are custom fabricated for your specific make, model and year truck — we don't have a single universal bumper in our facilities. For this reason each Ranch Hand bumper is tailored to your specific truck and therefore easily bolts-on when installing.
Do Ranch Hand front bumpers improve safety?
Ranch Hand front bumpers have built a reputation from our customers by protecting their trucks and helping to keep passengers safe when the unexpected occurs. But don't just take our word for it — we'd be obliged to have you check the thousands of reviews that speak for themselves.
How to Choose a Ranch Hand Bumper — The Comprehensive Guide
Wondering which bumper is right for your rig?
There's a reason people choose Ranch Hand bumpers — they're known to protect your rig while looking sharp. But which series is right for you? From the Legend series to the Midnight, Sport and Summit series — come on in and let us explain which bumper works best for your truck.
CONTINUE READING
How Ranch Hand Bumpers are Made — An Inside Look
A STEP-BY-STEP look into the fabrication process.
Ranch Hand has earned our legendary status over the years, from the hit series Yellowstone to the words from our customers. Which begs the question, "What makes our bumpers so good?" Come and take a look and we'll show you how we make the best bumpers around.

CONTINUE READING