SUMMIT SERIES
The Ranch Hand Summit series front bumper provides exceptional protection similar to the Legend Series while offering an alternative style with reduced weight. The uncompromising diamond-plate steel body and complementing grille guard or bullnose are one-piece and are frame mounted, securing the steel bumper in the most stable way possible. Originally designed as a robust and resilient option for ½ ton trucks, the Summit Front Bumper Replacement has become popular across all applications.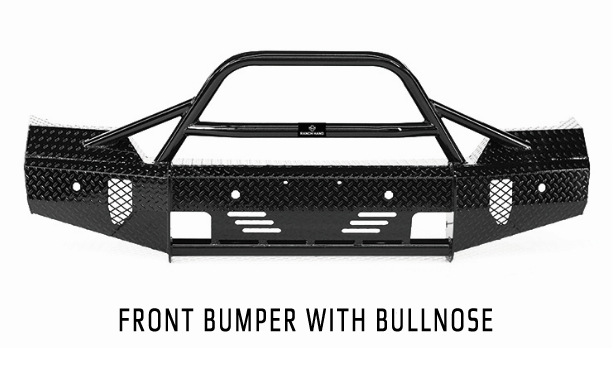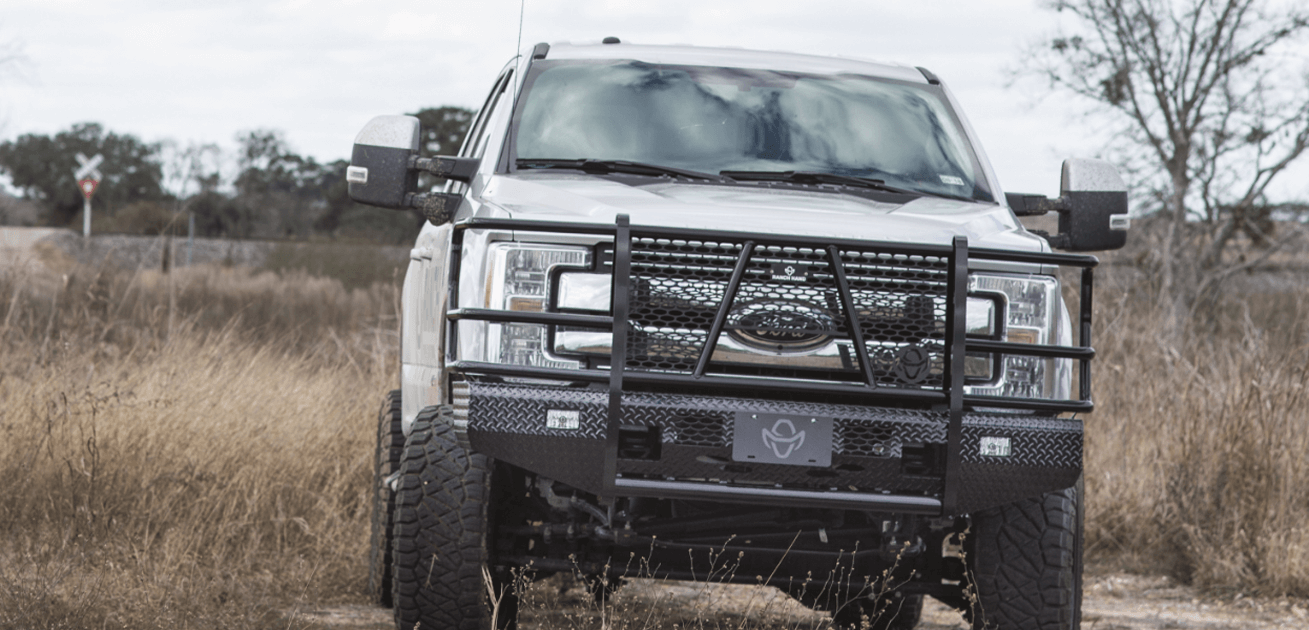 12 gauge insert punch plate design matches truck's grille pattern
12 gauge tubing
12 gauge diamond plate
SUMMIT FRONT BUMPER
WITH GRILLE GUARD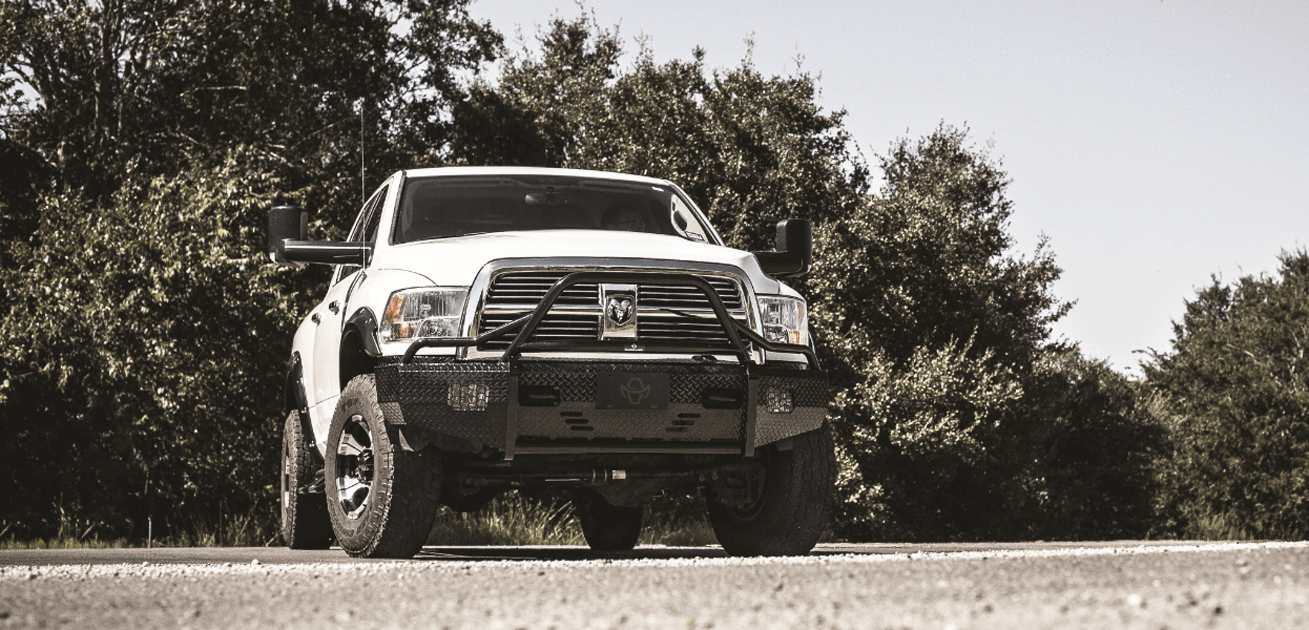 openings for factory fog lights
2" round 12 gauge tubing
12 gauge diamond plate steel
SUMMIT FRONT BUMPER
WITH BULLNOSE
FIND THE RIGHT ACCESSORY FOR YOUR TRUCK
Select the Year, Make and Model of your vehicle below, and we will show you all of the Ranch Hand products available.