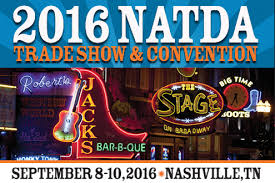 September 7, 2016
RANCH HAND TO OFFER "DEALER PRICE SPECIAL" AT THE 2016 ANNUAL NATDA TRADE SHOW & CONVENTION IN NASHVILLE
SHINER, TX – SEPTEMBER 2, 2016 – Ranch Hand is looking for new dealers and will be offering a NATDA dealer price special, Sept. 8-10, at the 9th annual show in NASHVILLE, TN. Dealers may visit Booth #856 to learn more about this price special, which includes a FREE Ranch Hand display rack for those who become authorized dealers.
"Our dealers are special to us and I look forward to meeting and signing up many more at the NATDA 2016 show," said Ranch Hand Business Development Director Dail Vader. "The Ranch Hand brand is known for offering dealers the highest manufacturing quality in the industry and, in return, our dealers do an outstanding job of selling our products to their customers," Vader added.
The NATDA Trade Show is the first and only industry event that caters specifically to the trailer dealer industry and is not open to the public. NATDA says they have experienced significant growth in recent years from markets related to the trailer industry of which Ranch Hand is a major supplier throughout the nation.