Grit is something you can't teach, and these people all have it. They're Built To Take a Hit and give one for that matter. Find out who our Top Hands are and what makes each of them unique.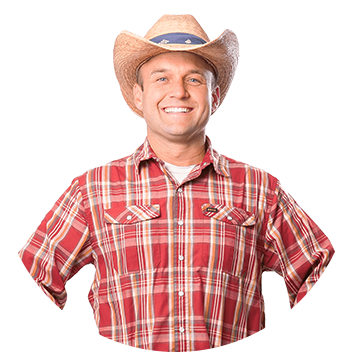 The Daytripper (Chet Garner)
TV Host (The Daytripper on PBS)
Chet is the creator, executive producer, writer, and host. Around these parts, they call him the "trail boss." Chet loves Texas and loves barbecue, which means he considers his job to be the greatest job on earth. Chet is also a proud husband, proud father of 5, eagle scout, monthly contributor to Texas Highways Magazine and firm believer in John 10:10 – "I have come that you may have life, and live it to the fullest."
Truck: 2020 Chevrolet 2500HD
Ranch Hand Product On Vehicle: Legend Bullnose Front Bumper & Sport Back Bumper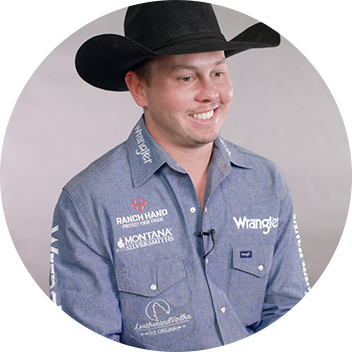 Trey Benton III
Professional Bull Rider
Trey Benton III is a cowboy, and no matter how much success he has in the rodeo arena riding bulls, being a cowboy is what he is most proud of. When he's not on the road seeking eight-second bull rides, he spends hours at home horseback, roping, and doing anything he can to help on the family's ranch or for any of the neighbors. He pays attention to cattle markets and horse prices and studies industry trends as much as he studies bull riding.
Truck: 2019 Ford F-350 Super Duty
Ranch Hand Product On Vehicle: Midnight Front Bumper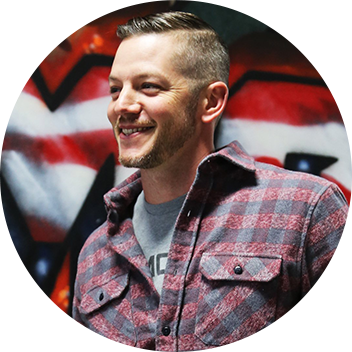 Matt Carriker
Youtube Influencer
Matt Carriker, More commonly known as "Demo Ranch" is an online YouTube sensation with over 11 Million subscribers to his 3 channels, DemolitionRanch, Vet Ranch and his vlog channel OffTheRanch. Matt is also a small-time business owner who owns a family vet clinic.
Truck: 2012 RAM 3500 Dually
Ranch Hand Product On Vehicle: Midnight Front Bumper & Marble Series Bedrock Truck Bed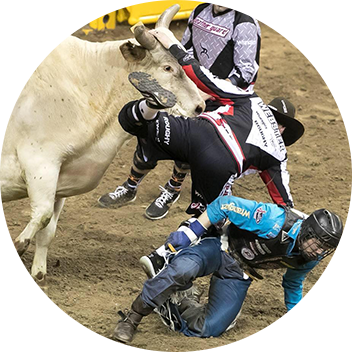 Cody Webster
Professional Bull Fighter
Need Bio-
- 7X Wrangler National Finals Rodeo (WNFR) Bullfighter
- 6X PBR World Finals Bullfighter
- 3X PBR Velocity Tour Finals Bullfighter
- 7X PRCA Bullfighter of the Year nominee
- 3X California Rodeo Salinas Freestyle Bullfighting Champion
Truck: 2015 RAM 3500 Dually
Ranch Hand Product On Vehicle: Legend Front Bumper & Sport Back Bumper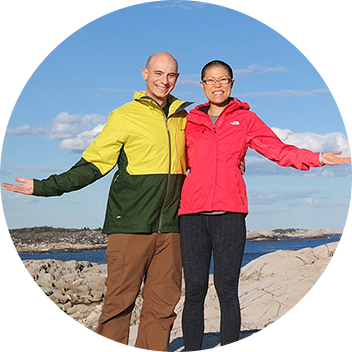 We're The Russo's
Youtube & Social Media Outdoor Enthusiasts
In 2015, Joe and Kait Russo quit their jobs, bought an RV and hit the open road. While they're currently traveling the United States in a home on wheels, they're proud to call Texas home and look forward to taking their adventures overseas one day. What started as a one-year break and a chance to do some traveling turned into an adventure with no end date, new careers, and a new understanding of what it means to truly live the life you want. The Russos hope to inspire others to live the life that they want by sharing their adventures and misadventures on their website https://weretherussos.com/, YouTube channel https://youtube.com/weretherussos and in their book series https://weretherussos.com/books/.
Truck: Ford F-350 Super Duty
Ranch Hand Product On Vehicle: Sport Front Bumper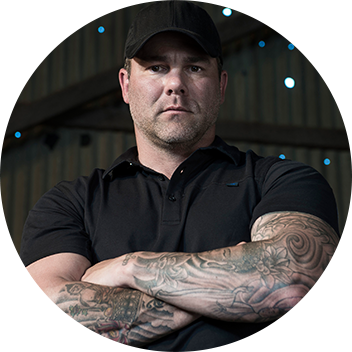 Bert Kuntz
Founder of Bison Union
Growing up, there were two things Bert Kuntz wanted to be: A Green Beret or Navy SEAL and a cowboy. He accomplished the first during his 10-year military career as a Special Forces medic and Green Beret who had multiple deployments in the Middle East and throughout Asia. A couple years later he would make strides toward the second. Out of the military, Kuntz found himself bouncing around and doing odd jobs until he landed in Fort Worth while his wife was working as the IT Director at TCU. There he befriended Michael McDaniel, a retired Deputy Sheriff of Tarrant County, and asked if McDaniel might know of a ranch who could use another hand. With zero ranching or ag experience, Kuntz was willing to work for free. McDaniel told Kuntz that "he knew a guy—a guy who's the real deal" and put in a call to Buster Frierson (current team captain of the Veale Ranch/Teepee Cattle World Champion Ranch Rodeo team).
Truck: 2017 Ford F-250 Super Duty
Ranch Hand Product On Vehicle: Legend Grille Guard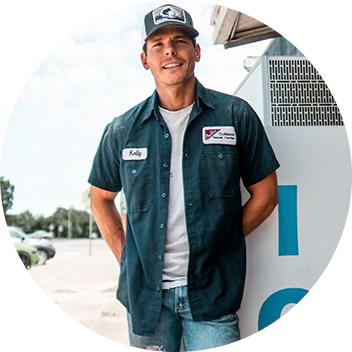 Granger Smith
Musician
A Texas native, raised in Dallas, country singer and songwriter [Granger Smith](https://www.allmusic.com/artist/granger-smith-mn0000698498) began his professional recording career while he was attending Texas A&M, completing his first album, 1998's [Waiting on Forever](https://www.allmusic.com/album/waiting-on-forever-mw0001121916) , during his freshman year. He self-released five more studio albums during the subsequent 15 years before earning wide distribution with 2013's [Dirt Road Driveway](https://www.allmusic.com/album/dirt-road-driveway-mw0002493564) (written, recorded, and produced by Smith himself in his home studio). His breakthrough came in 2015 when he released three consecutive Top 20 country hits: "Backroad Song," "If the Boot Fits," and "Happens Like That."
Truck: 2008 Chevrolet 1500 Z71 4X4
Ranch Hand Product On Vehicle: Summit Front Bumper & Sport Back Bumper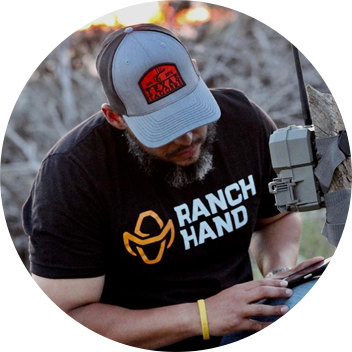 Texas Taggers
Hunting, Fishing, & Avid Outdoor Enthusiast
Texas Taggers was established in 2015 in Boerne, Texas out of a young outdoorsman's love for hunting and fishing. The Texas Taggers brand promotes legal hunting and fishing that encourages all hunters and anglers to catch within the limits and to make sure to tag their game. The Texas Taggers brand motivates fishermen to catch, tag, and release sharks to aid in the conservation of this beautiful creature. This company hopes that every supporter of Texas Taggers will wear this brand to inspire others to share in our passion for the love of our sport. One of our biggest missions is to pass along our dedication to this sport by educating the youth to respect our sport and be involved with conservation.
Truck: 2018 GMC 1500
Ranch Hand Product On Vehicle: Summit Front Bumper, Sport Back Bumper, 6-Step Running Steps