Grit is something you can't teach, and these people all have it. They're Built To Take a Hit and give one for that matter. Find out who our Top Hands are and what makes each of them unique.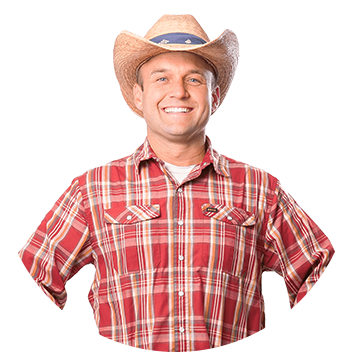 The Daytripper (Chet Garner)
TV Host (The Daytripper on PBS)
Chet is the creator, executive producer, writer, and host. Around these parts, they call him the "trail boss." Chet loves Texas and loves barbecue, which means he considers his job to be the greatest job on earth. Chet is also a proud husband, proud father of 5, eagle scout, monthly contributor to Texas Highways Magazine and firm believer in John 10:10 – "I have come that you may have life, and live it to the fullest."
Truck: 2020 Chevrolet 2500HD
Ranch Hand Product On Vehicle: Legend Bullnose Front Bumper & Sport Back Bumper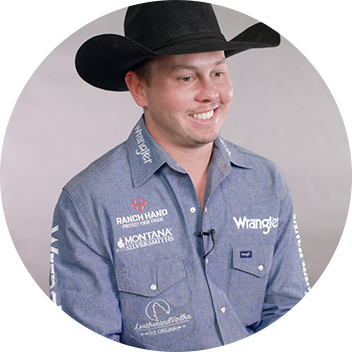 Trey Benton III
Professional Bull Rider
Trey Benton III is a cowboy, and no matter how much success he has in the rodeo arena riding bulls, being a cowboy is what he is most proud of. When he's not on the road seeking eight-second bull rides, he spends hours at home horseback, roping, and doing anything he can to help on the family's ranch or for any of the neighbors. He pays attention to cattle markets and horse prices and studies industry trends as much as he studies bull riding.
Truck: 2019 Ford F-350 Super Duty
Ranch Hand Product On Vehicle: Midnight Front Bumper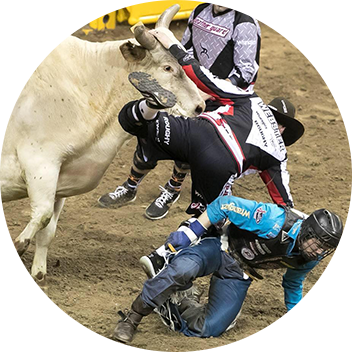 Cody Webster
Professional Bull Fighter
Need Bio-
- 7X Wrangler National Finals Rodeo (WNFR) Bullfighter
- 6X PBR World Finals Bullfighter
- 3X PBR Velocity Tour Finals Bullfighter
- 7X PRCA Bullfighter of the Year nominee
- 3X California Rodeo Salinas Freestyle Bullfighting Champion
Truck: 2015 RAM 3500 Dually
Ranch Hand Product On Vehicle: Legend Front Bumper & Sport Back Bumper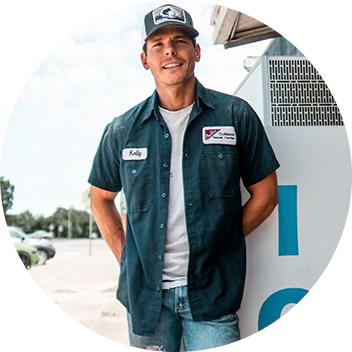 Granger Smith
Musician
A Texas native, raised in Dallas, country singer and songwriter [Granger Smith](https://www.allmusic.com/artist/granger-smith-mn0000698498) began his professional recording career while he was attending Texas A&M, completing his first album, 1998's [Waiting on Forever](https://www.allmusic.com/album/waiting-on-forever-mw0001121916) , during his freshman year. He self-released five more studio albums during the subsequent 15 years before earning wide distribution with 2013's [Dirt Road Driveway](https://www.allmusic.com/album/dirt-road-driveway-mw0002493564) (written, recorded, and produced by Smith himself in his home studio). His breakthrough came in 2015 when he released three consecutive Top 20 country hits: "Backroad Song," "If the Boot Fits," and "Happens Like That."
Truck: 2008 Chevrolet 1500 Z71 4X4
Ranch Hand Product On Vehicle: Summit Front Bumper & Sport Back Bumper