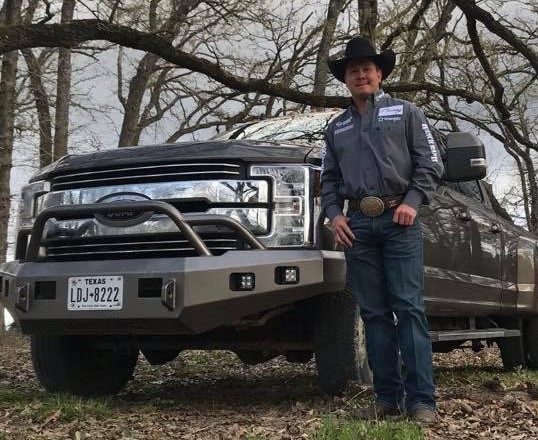 March 18, 2019
Trey Benton III Continues to Back The Ranch Hand Brand
Trey Benton III, one of Ranch Hand Ambassadors, continues to back Ranch Hand and the protection that it gives him, his family, his animals, and his truck while traveling all of over the United States. Bull riding is a sport that requires countless nights and days on the road and takes as much perseverance and enthusiasm to travel all of those days a year as it does to ride a bull. See what Trey says below...
"You want protection and class you have to go with Ranch Hand truck accessories. This sponsor has been with me through thick and thin since my rookie year. They are a family based company that hasn't let growth over power small town tradition. If you're in the market for a truck accessory or bumper this is your go to. Give them a follow Ranch Hand Truck Accessories"
Keep on trucking, Trey. We're proud to stand by you and support your passion!