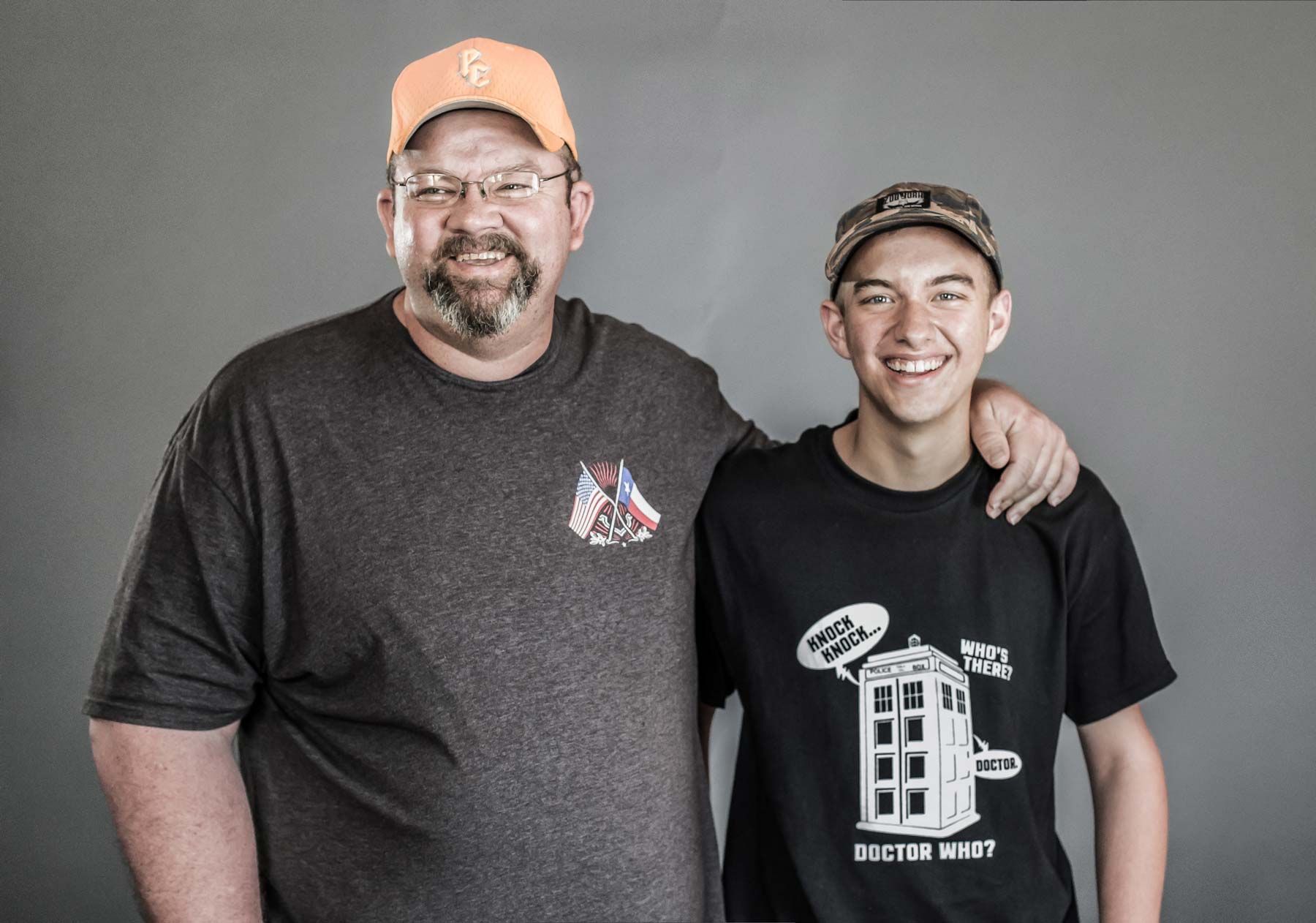 September 26, 2016
"The best five to six hundred bucks I ever spent on that truck was that brush guard." - Wes

Accidents can happen even to cautious drivers. The rain had been coming down hard the day Wes and his son Jack were headed home from Houston after spending Mother's Day weekend with family. As they came across a construction zone, Wes slowed the truck down under the speed limit when it  hydroplaned. Wes said, "We actually slid sideways on the two-lane road for a minute and then got launched off the road and went down through the ditch line and into a bunch of trees."
Jack remembers relaxing in the passenger seat safely watching the world go by and then suddenly the truck was spinning out of control taking up both lanes of the road. Wes said, "It was a bad enough wreck that all the airbags went off in the truck." It was a very scary moment for father and son, and even though the truck was completely totalled, both Wes and Jack were able to get out of their vehicle on their own unharmed.
Wes remembers how lucky he felt to be alive that day, "First and foremost I thank God for protecting us and wrapping us up in his protection. But second of all I firmly believe that the reason we were able to walk away from it like we did was due to our Ranch Hand brush guard." Instead of the truck becoming wrapped and twisted around one of the trees, the brush guard allowed the truck to slide off, possibly saving both of their lives. Wes emotionally explained, "It did what it was supposed to do and allowed my son and I to walk away from a very bad accident."
This wasn't the first time Wes and Jack had been grateful for their Ranch Hand grille guard; they'd had a previous accident where they hit a deer head on. Because of their Ranch Hand brush guard the truck escaped the accident without even a scratch on it, saving them thousands of dollars' worth of damages.
When Wes and Jack looked back on the twisted wreck of their truck that day they couldn't believe how lucky they had been to walk away from the potentially fatal crash without any injuries. "The best five to six hundred bucks I ever spent on that truck was that brush guard," and Ranch Hand is the only brand Wes plans on buying in the future.