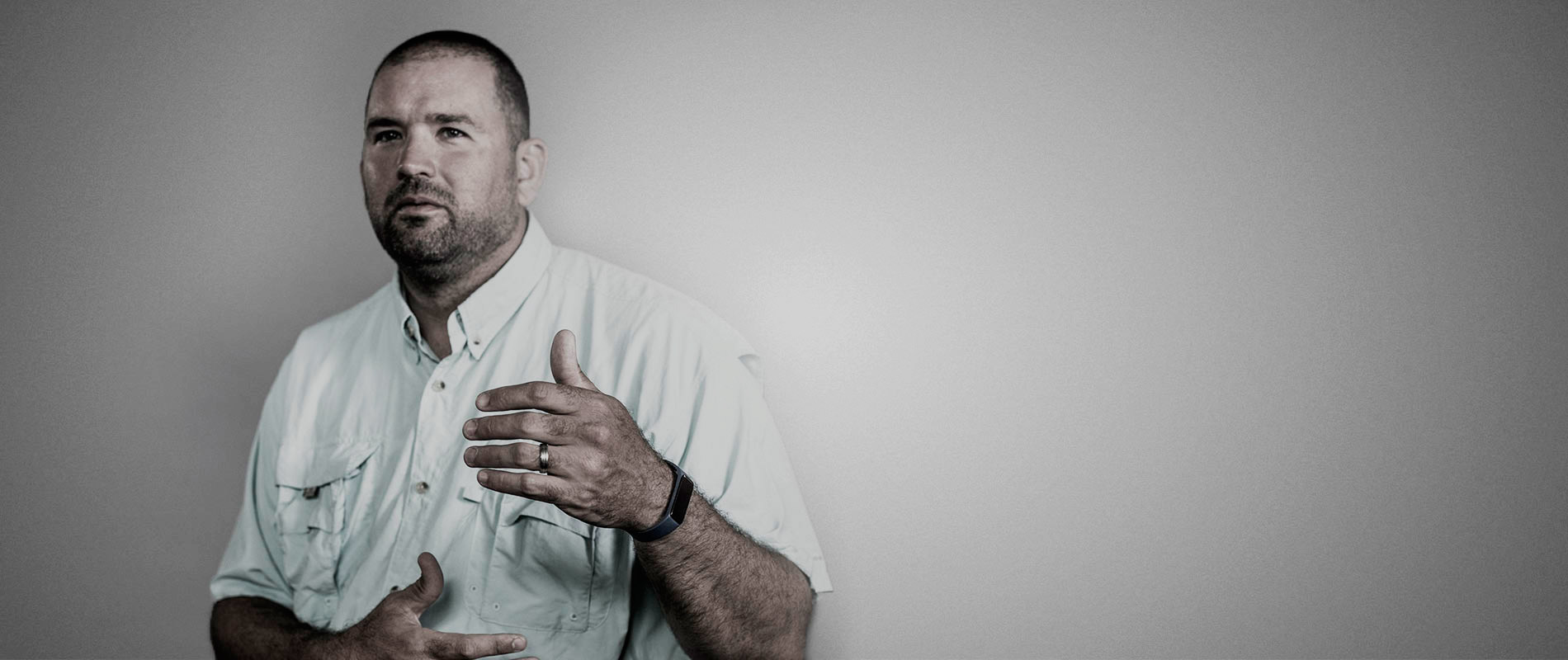 September 26, 2016
"Had I not been saved by the Ranch Hand protection, there would have been so many other lives changed by me not being in their lives." - Tyler

Tyler and his wife are house parents at an organization called Bluebonnet Youth Ranch, a non-profit charitable organization that serves as a long-term, residential home for dependent, abused and neglected children. Tyler said, "God obviously called us to this area. We currently have seven foster children plus our two biological children that live with us in our house." The organization that Tyler and his wife work with provides a safe, healthy, family-oriented environment that strives to provide a life as normal as possible for the youth. The organization offers guidance, discipline and all the advantages for the children to grow and achieve their full potential in each aspect of life.
Back when Tyler was just 19, he and a friend were headed down to Port O'Connor for a fishing trip in his 1997 Ford F-150 equipped with a  Ranch Hand grille guard. They were traveling down a dark stretch of highway late at night headed to the coast when two horses ran out in front of their truck and they hit them head on. Tyler recounted, "Initially I wasn't even sure what I hit, it happened so fast." The grille guard prevented the horses from going through the windshield and entering the cab of the truck possibly severely injuring both Tyler and his friend. Once they realized the size of the animal that they'd hit, Tyler said, "It was an overwhelming sense of security knowing that I took this big of an impact and walked away from it with extremely minor injuries."
The truck had more than $8,000 worth of damage to it, but since the Ranch Hand Grille Guard took the brunt of the impact both Tyler and his friend escaped the accident with their lives. In fact, Tyler discovered that where the horse had hit the front of the truck, there was much less damage than on the side, specifically due to the Ranch Hand Grille Guard. Once law enforcement arrived and viewed the scene, they told Tyler things could have been much worse. Without the Ranch Hand Grille Guard, the resulting accident could have had a very different outcome.
Approximately 16 years have passed since that life-changing accident, and the difference Tyler has made in multiple children's lives since then has been immeasurable. Ranch Hand not only saved the lives of just Tyler and his friend that day. Tyler expressed how blessed he was, "Had I not been saved by the protection on my truck, there would have been so many other lives changed by me not being in their lives."